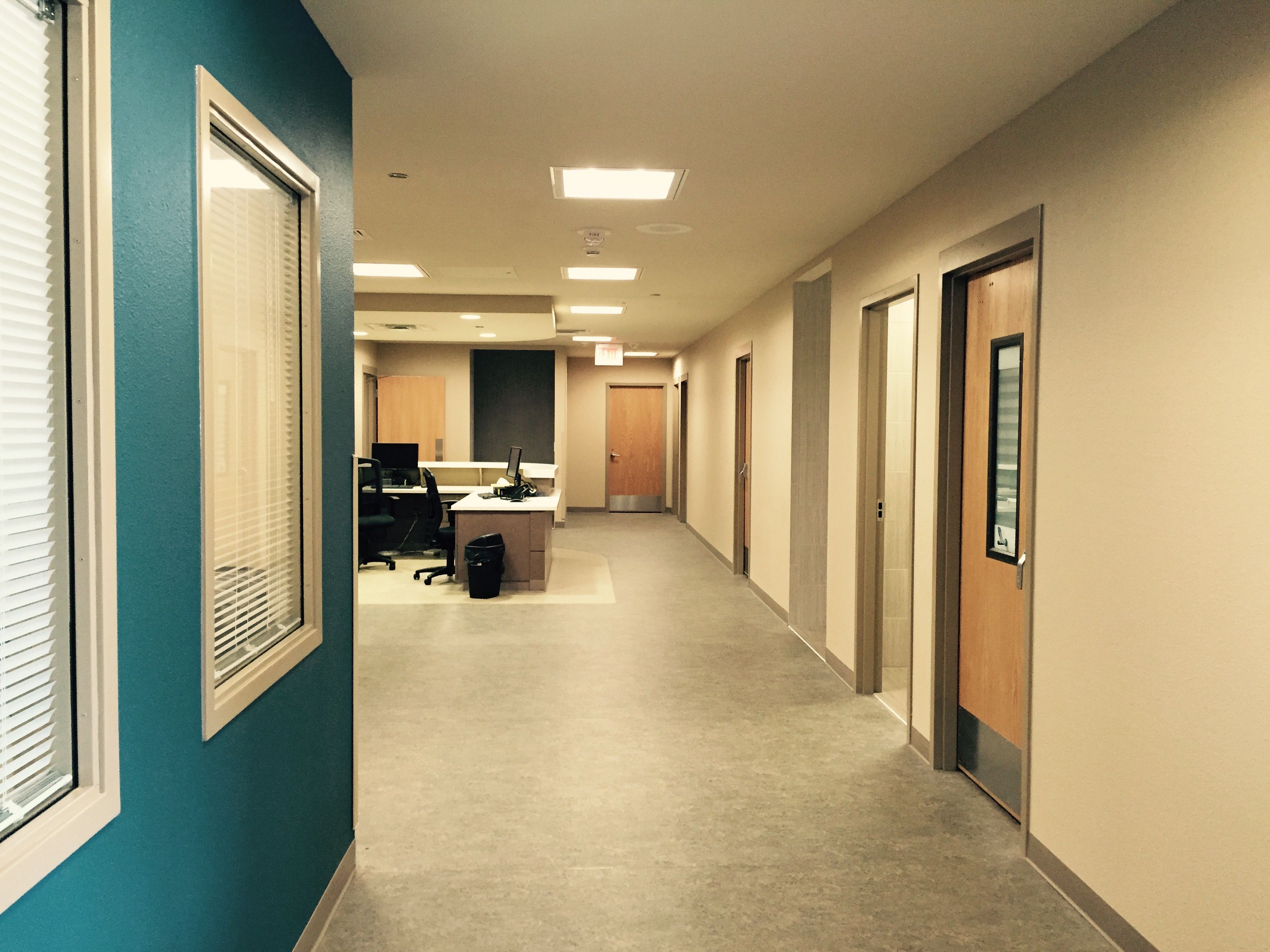 After months of anticipation, Jackson Recovery Centers has opened the doors to the new Stabilization Unit. This 12-bed program is located inside the Child and Adolescent Recovery Hospital, on our West 4th Street campus in Sioux City. It is specifically designed for those 12-18 years of age. Our staff provides sub-acute, medically managed, 24/7 stabilization, evaluation, detoxification and treatment services to adolescents in crisis. This includes patients who may be a danger to themselves or others, psychotic or intoxicated.
The length of stay will be short, lasting only 3-7 days. Each patient will experience a thorough assessment including medical, psychiatric and social evaluation to determine further recommendations for care. Family involvement will also be incorporated as much as possible. Until now, patients and their families have had to travel several hours for this type of treatment. So, having these services right here in Siouxland will help families be closer to their loved ones as they attend treatment.
"The closer you can have the family to the patient, the better," said Lori McKinlay, Stabilization Unit Program Manager. "Children don't get better by themselves and it's not something that happens in a week."
Since opening the doors on June 29, we have seen more than 50 patients.
"For nearly four decades, Jackson has been focused on improving the lives of our younger patients, said Kermit Dahlen, Jackson's President & CEO. "This new program will help our patients and their families begin the healing process."
If you would like to learn more about the Stabilization Unit, please go to our website, www.jacksonrecovery.com or give us a call at 712-226-1856.