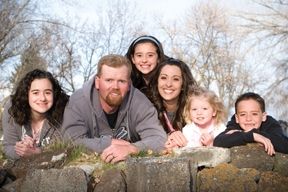 Parent-Child Interaction Therapy (PCIT) is offered at Jackson Recovery Centers' River Hills Recovery Center office. It is typically geared toward children between the ages of two and seven, presenting with behavioral and / or attachment issues. Therapists teach parents / caretakers the skills a play therapist would use in working with children. Caretakers are actively involved in the entire therapy process and are continually working on their skills in and out of the sessions. Therapists provide in-person coaching to help enhance the caretakers' skills. They'll learn ways to increase their children's positive behaviors and reduce overall negative behaviors. This typically results in an even warmer bond between the caretaker and child, improved behaviors from the child, and increased confidence with the caretakers.
One parent who completed PCIT with her child said it has numerous benefits for families and their children. She went on to say the main benefit is to teach parents how to interact with their children in a positive way. The parent said because of the increased one on one time with her child their bond was stronger. The mother also said because of PCIT it increased her child's vocabulary, making parenting more effective. "Parents learn how to effectively praise their child during play time as well as learn various discipline techniques when behaviors are negative. It also improves relationships between siblings. The children learn how to share, take turns, and react in a positive manner when parents are spending time with the other children. Overall, PCIT has many benefits for all families in different stages of development," she said.
If you are interested in learning more about PCIT for your family, please call River Hills at 712-202-0777. We would be happy to discuss your family dynamics further to better determine if PCIT may be a good fit for your family.