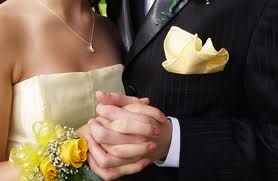 By Holly Keegan
SPF SIG Coordinator
A recent study showed that more than 70 percent of high school students planned to include alcohol in their prom night plans. Many of us wonder, why are 7 out of 10 young people choosing to break the law and taking dangerous risks by drinking at post-prom and graduation events?
Statistics show that prom and graduation season - the months of April, May, and June - are the most dangerous time for teens due to alcohol use. One-third of the alcohol-related traffic fatalities involving teens each year occur during these months.
"Parents can help to ensure that prom night is a great experience for their children," Jeff Toback, a legislator from New York said. "It requires some forethought on their part, a commitment to discussions prior to the event with their children, and knowledge of who they plan to spend the evening with, and where, if anywhere, that they plan to go after prom. Knowledge is power when applied for parents, and informed parents can help keep teenagers safe on what should be one of the best nights of their young lives."
Discussion Topics
Here are some tips for parents to keep their teenagers safe on prom night:
Know and discuss the school code of conduct before the prom with your child.
Know who your child is attending the prom with and discuss the events for pre and post prom parties with other parents.
Pre-plan and role-play answers that your child can use to get out of uncomfortable situations. (e.g., being offered alcohol, a ride from an intoxicated driver, or unwanted sexual advances, etc.).
Discuss guidelines and a curfew. Discuss the consequences of violating these rules.
Discuss travel plans, and use a trustworthy limousine service that will not allow a person to bring alcohol into the vehicle.
Know who is driving to the prom and who will be a passenger. Limit the number of passengers to increase safety and reduce driver distractions.
Know the location of post prom parties and who is sponsoring them.
Talk to your teenager about the serious dangers and consequences of underage drinking and drinking and driving.
If your child's plans change, confirm the change with the parents of other children.
Remind your child that you are there for them. Encourage them to call you if they need a ride home or to an after prom affair.
For more information on underage drinking or talking to your teen, contact Jackson Recovery Centers Prevention Department at (712) 234-2314.