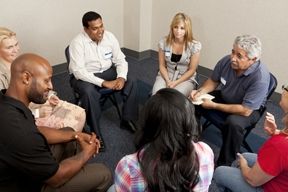 March Madness is underway across the country as collegiate teams hit the hardwood as they compete to play for the National Championship. According to the National Council on Problem Gambling, more than 70 million people will fill out their brackets this year and $9 billion will be wagered on those games. Over the next few weeks, it will be the perfect time to "Have the Conversation" with someone you feel may be having a problem with their gambling. March has been designated as "National Problem Gambling Awareness Month." A campaign built on raising awareness about problem gambling and the devastating impact it has on people, their families and communities.
Research has shown that being provided with information and education helps people to follow responsible gambling guidelines such as:
• Money lost is the price of entertainment
• You only bed what you have identified as money that you can afford to lose
• Winnings are considered a bonus
• Don't gamble with credit or borrowed money
Jackson Recovery Centers has also partnered with the Hard Rock Hotel and Casino to raise awareness about problem gambling. The first Wednesday of each month, Jackson will be at the Hard Rock providing information and talking to folks about the impact of problem gambling.
"This partnership is key to helping prevent future problems for some people," said Nick Brown, Clinical Supervisor at Jackson's River Hills Recovery Center. "We work to provide a message of hope to those with gambling problems and help staff to identify those who may be having trouble."
Here are some signs and symptoms you can be looking out for with problem gambling:
• Often away from home for long, unexplained periods of time
• Cannot be trusted with money
• Hiding his/her money
• Personality changes as gambling progresses
• Consistently lies to cover up or deny his/her gambling activities
• Immediately returns to gambling to try to recover losses or win more
• Borrows money to gamble with or to pay gambling debts
If you or someone you know is struggling with their gambling, give us a call today. The initial consultation is free. You can contact River Hills Recovery Center at 712-202-0777.