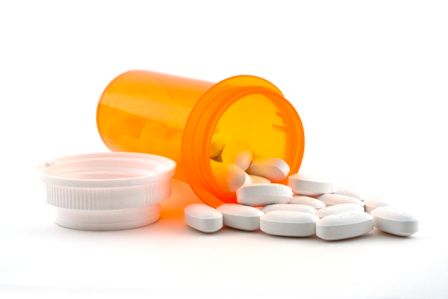 by Marce Cockburn
SBIRT Coordinator
According to the Center for Disease Control (CDC), overdoses involving prescription painkillers are at epidemic levels and now kill more Americans than car accidents. More than 40 people die in America every day from overdoses involving narcotic pain relievers such as hydrocodone (Vicodin), oxycodone (Oxycontin), methadone and oxymorphone (Opana). In Iowa, the situation is the same. Prescription drug abuse is one of the fastest-growing forms of substance abuse in the state.
The Iowa Department of Public Health's Bureau of Vital Statistics reports the drug overdose deaths of at least 130 Iowans over the last three years (2008-2010) due to non-heroin opiods (i.e., prescription pain relievers such as oxycodone, hydrocodone and methadone), nearly as many as for the previous eight years combined (149 from 2000-2007). The problem of prescription drug abuse is a complex issue and the number of Americans, including Iowans, who abuse prescription medications keeps steadily rising.
What Is Causing This Problem?
Dr. David Paulsrud, Medical Director at Jackson Recovery Centers, says pain relievers are being prescribed inappropriately to patients who do not need them. "There has been a widespread emphasis by hospital rating agencies, pharmaceutical companies, and popular press that no one should experience pain and all attempts to eliminate pain should be made. In actuality, pain is our body's natural response to healing. Prescribing opioid medication for some types of pain worsen the symptoms by sensitizing the pain receptors and further weakening the already compromised bodily strength." A study from Canada involving over three hundred thousand patients showed prescribing an opioid for a minor condition results in 5% of those patients still taking opioids a year later.
Is There An End In Sight?
A new monitoring system has the potential to reduce prescription drug abuse and reduce overdoses. Iowa has recently adopted an electronic prescription monitoring program (PMP), designed to identify abuse of controlled prescription drugs. The PMP provides an electronic record of drugs substances prescribed and dispensed and the person obtaining them. If prescribers request patient information from the PMP system, they can help identify patients who are filling multiple prescriptions or "doctor shopping."
Other education and intervention topics such as safe and effective methods of treating pain can greatly reduce the amount of unnecessary opioid prescriptions. The community can also help by recognizing prescription drug abuse or other substance abuse in patients and referring them to substance abuse treatment providers.
The issue of prescription drug abuse is a complex issue that will require the participation of individuals, law enforcement, and medical providers alike to prevent and succeed in the monitoring and proper use of prescription medications.