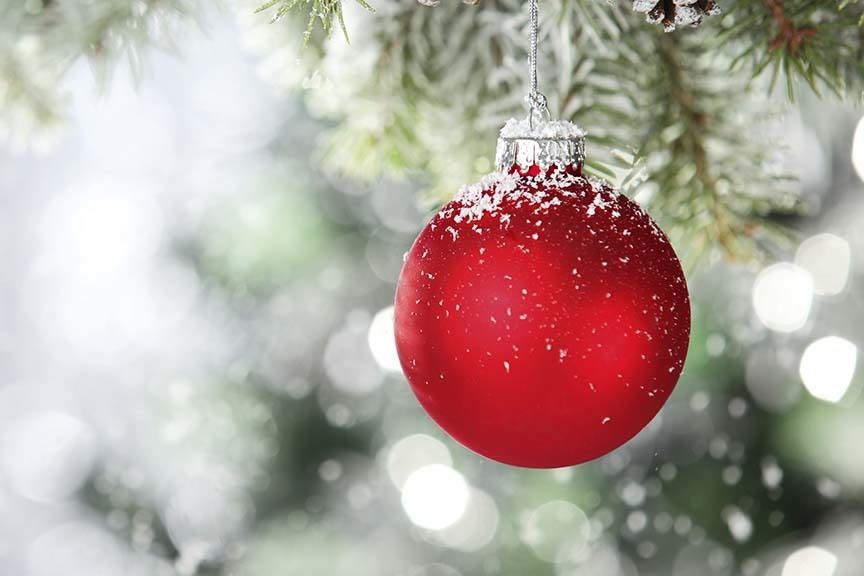 Though usually seen as a time for peace and joy, the holidays may be tough for people who have experienced grief or loss in the past year, especially if they struggle with substance use or mental health issues.
This year, holiday blues have been amplified by isolation and loss related to the COVID-19 pandemic. More people than usual are going through "firsts" without loved ones, or they are mourning jobs lost and holiday traditions altered for health safety reasons. People in recovery from mental health issues or alcohol and drug addiction may also be struggling with the added burden of disrupted social support networks as virtual meetings have largely replaced face-to-face contact.
To help people walk through this challenging time, Rosecrance Jackson Centers will provide a quiet "Blue Christmas" service in December in honor of those who are working through grief or loss. In addition, Rosecrance Jackson Centers encourages anyone who might need help to reach out during the holidays or anytime. Caring Access counselors can be reached at (800)-472-9018. A full menu of virtual resources is also available at www.rosecrance.org/virtual-support/.
"We all want to feel good, but right now that can be hard because many people have lost a lot, including their dreams of the holidays," said Brenda Iliff, Rosecrance Jackson Centers Vice President of Clinical Services. "At the end of the day, we're just human, and that means life isn't always like a Hallmark movie."
Here are a few more suggestions for those who may struggle with this year's holiday rush:
Celebrate resiliency. It has taken a lot of courage and determination to make it through 2020, and that is something to be commended. You have coped well and continue to grow.
Remember basic self-care. If you're hungry, angry, lonely, tired or stressed out, it will be more difficult to navigate life. Be sure to eat right, exercise, and get enough sleep. The basics matter more than ever.
Have a plan to cope with situations that might trigger substance use or harmful thoughts. This could be connecting with a mentor, friend, or sponsor before the holidays to make sure you have a safe place when you feel something isn't right.
Find stories of people who are living the gift of recovery, and let those encourage your spirit. Thanks to creative thinking during the pandemic, recovery-themed podcasts and blogs have proliferated. These include https://facesandvoicesofrecovery.org/, https://virtual-na.org/, and https://aa-intergroup.org/.
 "You will get through this by taking life one day at a time, being open to what is different today," Iliff said. "See your resilience and those around you. We're all in this together and we're moving forward. There is a great reason for hope."