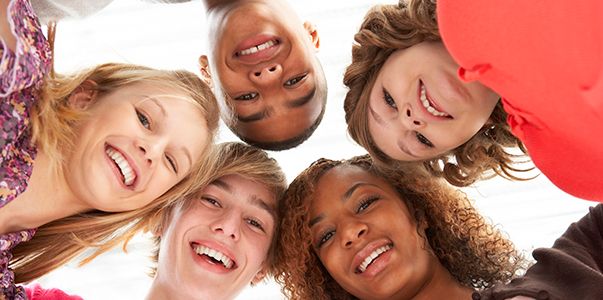 After the stress of another pandemic-influenced school year, summer 2021 is a welcome break for teens. Freedom and leisure time bring the promise of much-needed relaxation, yet with substance use and mental health concerns on the rise, the break may be a challenge for those who struggle with these issues.
Teens are particularly vulnerable to the pandemic's behavioral health effects and need support to safely navigate the summer months. Rosecrance Jackson Centers offers a few suggestions for parents and loved ones to help adolescents have a safe, enjoyable break:
Keep communication lines open
Be there for your teen as a safe, supportive adult who wants the best for them. If they trust you, teens will be more open to conversations about difficult topics, and they will be more likely to share fears, questions, and concerns. Teens will also be more receptive to your guidance.
Set boundaries
Develop appropriate limits for your child's freedom and make sure expectations are clear. You or another trusted adult should supervise activities or check-in with teens when they are away enjoying summer activities. Many youth will appreciate the fact that you cared to text them.
Be a good example
Kids are watching what you do even more than you may realize. Let them see how to positively cope with the stress and anxiety we all face, and also model responsible behavior related to alcohol or other substances.
Look for signs of mental health concerns or substance use
Any changes in appearance, behavior, eating or sleeping habits, red or watery eyes, unexplained mood swings, social withdrawal
Changes in mood such as lack of motivation, depression or extreme hyperactivity
Missing possessions, lack of money
Possession of drug paraphernalia
Feelings of disconnection, heightened nervousness, or increased sensitivity
Get help
If you think a loved one might need help, seek out a professional. Caring Access counselors are available by calling 712.234.2300, and they can guide you to assistance that will meet your need.
Rosecrance Jackson Centers offers many helpful resources for parents, including booklets, short video presentations, and connections. Rosecrance experts also provide educational information in the new "On Your Radar: Teens in Crisis" podcast.
If your teen needs treatment, Rosecrance Jackson Centers offers a full continuum of care. Some may benefit from a residential setting, while others may benefit from outpatient treatment or prevention education programming.