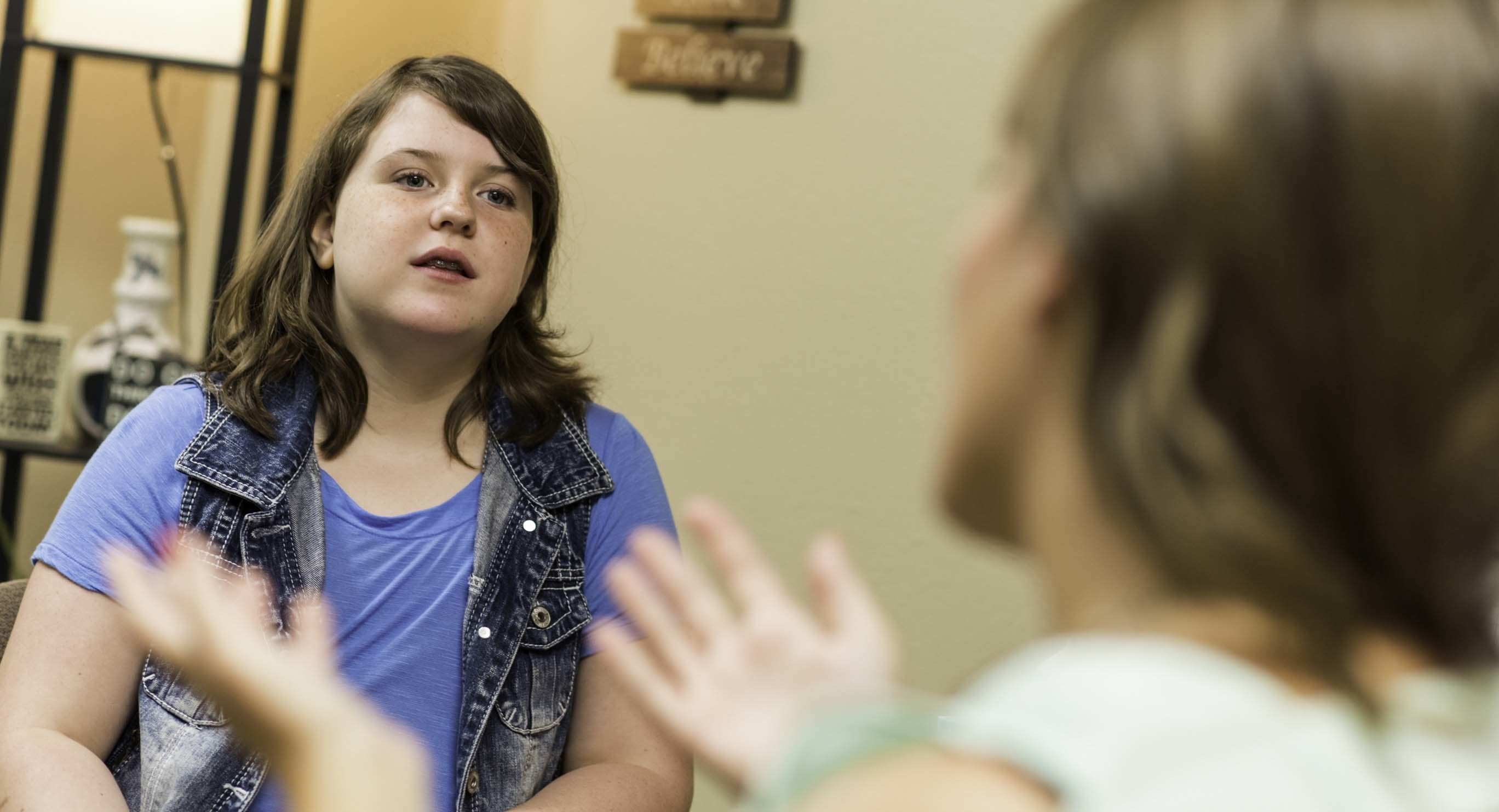 When an adolescent experiences a severe mental health crisis, they need a safe space to de-stress and process the situation. Rosecrance Jackson Centers' Adolescent Stabilization and Assessment Unit (ASAU) provides a therapeutic setting in which teens are surrounded by a team of caring experts who offer the best chance to heal. One of the first of its kind in Iowa, the unit has served clients since 2015.
The Rosecrance Jackson Centers ASAU utilizes a unique approach in which a team of medical and counseling staff collaborate to meet the individual needs of each client. This setting is a valuable option for crisis care, as hospitals and emergency departments often lack open inpatient beds. Clients typically stay three to seven days.
Clients are assessed daily by nurses, psychiatrists, therapists, unit specialists, and case managers. Through group and individual sessions, the care team helps develop an individualized recovery plan. This typically requires the client to develop several coping skills, understand what may trigger a crisis, and identify several safety resources to utilize the next time a potential emergency situation arises.
"Our patients and their problems are complex, so they can't be solved with just one approach," said Rosecrance Jackson Centers psychiatrist Dr. Nesrin Abu Ata. "A multidisciplinary team brings a range of skillsets and expertise to each client to offer unique solutions for each situation. That is personalized care to each individual's needs."
Clients also attend counseling sessions with their family to help all members of the family understand how to support their loved one.
"It can be hard for teens to express themselves if they are struggling with something sensitive like bullying, gender identity, or terrifying thoughts," said Rosecrance Jackson Centers Assistant Medical Director Rachel Wurth. "Topics like these are hard for any of us to talk about, especially for an adolescent talking with a parent, so these conversations often are critical to the clients' success."
Ongoing care is an important element to the collaborative approach in Rosecrance Jackson Centers' ASAU, as clinicians work with clients from the start to establish connections for follow-up treatment. Some may transition into Rosecrance Jackson Centers' residential or outpatient programming, while most will continue with outpatient services in their hometowns. Check-ins through the weeks after discharge help clients take the next steps in recovery.
"Though our intervention is only for a few days, it makes a huge difference in their lives," said Abu Ata. "People come in crisis, and we are able to give them life. It's amazing to see how quickly we can impact clients."