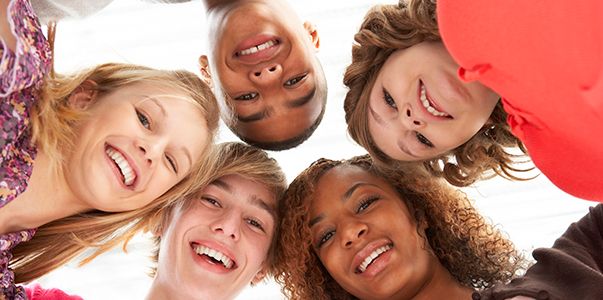 With the third year of pandemic life comes an adaptation to routines such as a return to in-person education. This transition can present challenges to teens, who also are in a natural period of self-discovery.
"Everyone is going through adjustments this year, so some anxiety is normal," said Rosecrance Jackson Centers Vice President of Clinical Services Brenda Iliff. "The ongoing uncertainty of the pandemic and the concern that come for teens with school, sports, and friends can cause them to show increased anxiety. When it's prolonged, there are things to look for that may cause concerns."
While teens may naturally act out at times, adults should watch for sudden behavioral changes in a short time. This could be differences in grooming, eating, sleeping, academics, attitudes, peer groups, or unusual defiance in the classroom or at home.
Empathetic conversations are one of the most important ways adults can help adolescents through struggles. Gentle, open-ended questions can help adolescents work through their feelings. If an adolescent admits to using substances, it may be youthful experimentation, or, as Rosecrance Jackson Centers staff often see, use could be a teen's way to cover the pain of trauma or other mental health issues.
This is where a behavioral health expert can help an adolescent and their family address issues. Rosecrance Jackson Centers offers prevention and early intervention programs for those who may be at-risk of more serious issues, while residential and outpatient therapy are available for adolescents who need extra support. In addition, Rosecrance Jackson Centers offers an Adolescent Stabilization and Assessment Unit for youth in crisis.