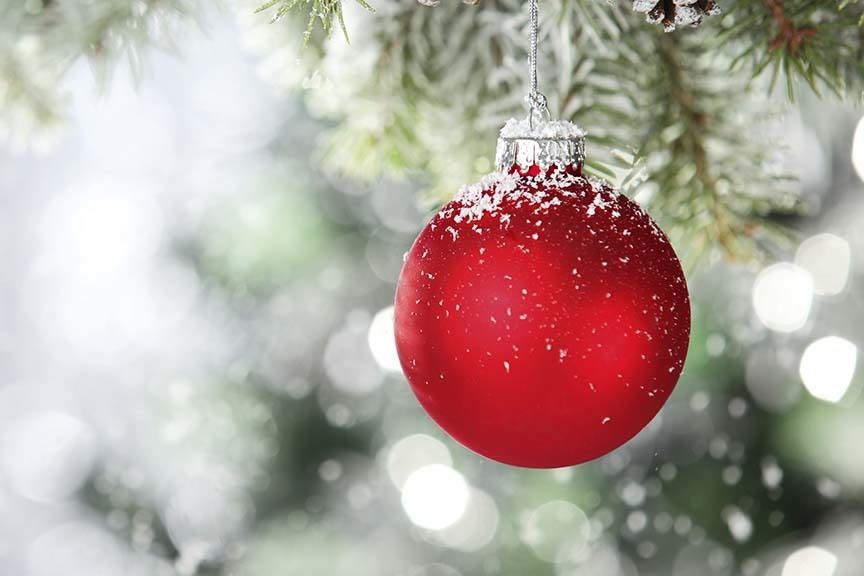 The holidays are often seen as times of cheer, but for people grieving losses, they may be filled with dread. With the lingering effects of the COVID-19 pandemic and a flood of distressing headlines, this year may be especially difficult for many among us.
Grief can come in many forms. There may be loss of loved ones, loss of dreams, disrupted routines, frayed relationships, job loss, fear of life never returning to "normal," and worries about the future. These can lead to people losing a sense of safety, security, and self.
"In this time of celebration, hope, and goodwill, there is an expectation that everybody is happy, but it's easy to forget that it is a sad time for many people," said Rosecrance Jackson Centers Vice President of Clinical Services Brenda Iliff. "For those of us who are not experiencing grief, we need to be more aware of how we can honor the people who are struggling and forgotten during the season. For those who are grieving, it takes work to recognize the holidays for what they are while realizing they aren't the same."
In experiencing grief at the holidays, Iliff says it is important to be honest with yourself about the feelings, and accept that special days may feel different for a while. Watch your expectations, knowing that things are not like they used to be and may not be the storybook we may think they should be.
During this time, be aware of your physical, mental, emotional, and spiritual state. Self-care will be important through these times, so make sure to eat properly, get enough sleep, exercise, and engage in spiritual grounding practices. If you attend holiday gatherings, give yourself permission to leave early if something triggers emotions, or you need a little extra time afterward for self-care.
Last, find ways to connect with others throughout the season. Know that you are not alone and that sharing it with others can help you and the people you are with. Grief counseling and support groups are excellent resources for people who want to work through the grieving process in a supportive environment. Counseling helps address the losses, while groups are good for navigating the journey through those uncomfortable "firsts" without a loved one. For people in recovery, 12 Step groups and the Rosecrance Jackson Centers Alumni program have extra opportunities for in-person and virtual connection.
"Sometimes, the best we can do is 'just for today' and that is perfectly fine," Iliff said. "We're all muddling through as best we can, and we can experience many gifts as we share this journey together. May we all experience hope and connection this holiday season."