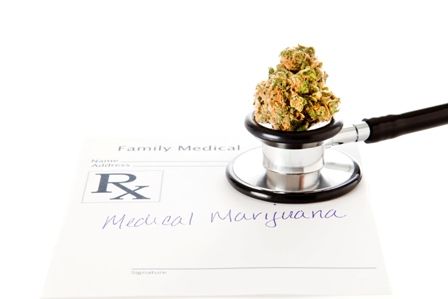 By Joe Maffitt
SPF SIG Coordinator
Twenty states have already legalized medical marijuana, and now Iowa's government is currently debating a bill that will change current restrictions on the drug. Senator Joe Bolkcam from Johnson County has said he is in favor of medical marijuana and believes it should be made available to patients with chronic illnesses. "I've heard personal testimonials from my constituents, as well as others from Iowa about the benefits of marijuana," Bolkcom said. "It's awful that Iowan's have to risk possible jail time for the only form of medicine that has worked for them."
The bill has caused a heated debate at the state level and Iowans are weighing in. In a recent Iowa Gallup Poll, 58% of Iowans were in favor of medical marijuana, which is higher than the national average. According to a CNN/ORC International survey 55% of respondents nation-wide stated that marijuana should be made legal while 44% stated that it should remain an illegal substance.
Pros and Cons
Supporters of Pro-Legalization claim medicalized marijuana can help treat people for a wide range of chronic health conditions. They argue that current laws overcrowd prisons and unfairly make criminals out of marijuana users. They also claim controlling it as illegal is too costly for taxpayers, and legalizing it would create an infusion of tax revenues.
Opponents of legalization arguments rest firmly on the sound evidence that "smoked marijuana is harmful" (U.S. Food and Drug Administration.) The National Institute on Drug Abuse reports "marijuana is addictive," and that nearly 4.5 million Americans meet the clinical criteria for marijuana abuse or dependence.
Marijuana use can cause serious problems in the brain such as impaired thinking, loss of memory, and other health problems brought on by the inhalation of chemically-laden smoke. It is exceptionally harmful to the development of adolescents as their brains are not fully formed. THC and other chemicals stunt the growth of brain neurons and the effects of withdrawal can be severe. Society also bears additional costs when the impact of marijuana use on insurance rates and the loss of worker productivity is taken into consideration.
An Honest Conversation
Iowans listening to the debate will hear arguments on both sides. Despite personal opinions, there is a great need to understand all of the consequences of legalization. Prevention specialists and clinicians at Jackson Recovery Centers regularly witness the devastating effects marijuana has on youth, adults and families. In 2013 Jackson helped almost 1,000 Siouxlanders with dependence to marijuana and helped them rebuild their lives from addiction. Legalizing marijuana will have implications on our entire state, our communities, and our children.