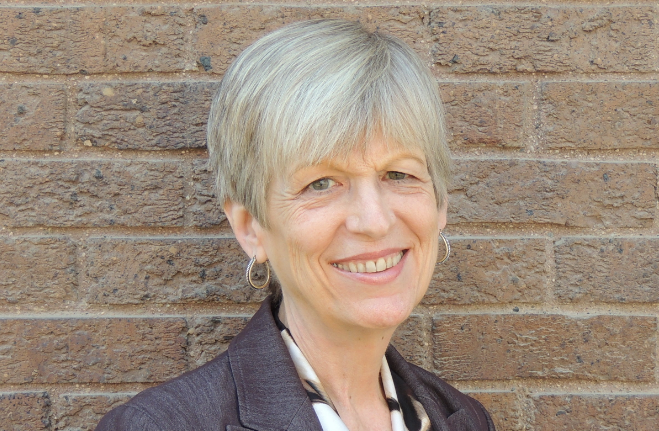 To many of us, 2020 feels like a nightmare that won't end. From a Midwestern derecho to fires, hurricanes, a global pandemic, and a contentious political cycle, many people are grieving losses of life, health, relationships, and ways of life.
In a typical year, one in five American adults struggles with mental illness, according to the National Alliance on Mental Illness. However, studies from this summer indicate the number of people showing symptoms of depression has tripled since last year. This week is Mental Illness Awareness Week, and it ends with World Mental Health Day on Saturday, October 10. These observances are timely reminders that mental illness touches all of our lives in some way.
"We're all pretty vulnerable now, and someone with mental health or substance abuse concerns is even more vulnerable," said Rosecrance Jackson Centers Vice President of Clinical Services Brenda Iliff. "We might physically need to isolate during COVID, but social, emotional and spiritual isolation is difficult because we were created to be with other human beings."
One way to strengthen connections during this tumultuous time is to extend grace to others and ourselves. In addition, we shouldn't be afraid to ask others for grace when we need it most. Here are a few suggestions to live a more peaceful, kind life in the midst of stress:
•    Take life one day at a time. Clichés like "easy does it" and "keep it simple" are simple yet powerful reminders to stay focused on the present. Meditation and mindfulness apps also can be helpful for this.
•    Be kind to yourself. Don't compare your life to the person who looks like they have it all together or the overachieving neighbor who renovated their house while working from home. "To thine own self be true" is another way to think of it.
•    HALTS—If you're hungry, angry, lonely, tired, or stressed, you're more vulnerable to harmful thoughts, temptations to turn to destructive coping mechanisms, and physical illness. Take a short pause, slow down and breathe when you notice you're in one of these areas.
•    Regularly think about the good things in your life. Start a gratitude journal or share your lists via a gratitude-focused app.
•    Educate yourself on the stressors that are affecting your family and friends, whether that is a life situation, a disease like Alzheimer's, or a mental health or substance use disorder. The knowledge will equip you to be a valued support.
•    Remember the grace of showing up. Many workers have been under extra stress this year to provide healthcare services, food, and basic retail good, so consider how a "thank you" to the grocery store cashier or a nurse may brighten their day.
"Grace during this time is huge," Iliff said. "We don't know how a little of it will help someone else, but we do know how we feel when somebody reaches out to us with kindness."
Rosecrance Jackson Centers is open and providing care to those who need it through these times. Services are available in-person at Siouxland sites as well as virtually. Please call us at (712) 234-2300 to schedule an assessment or to learn more about our treatment options.